September 22, 2021
OAK BROOK, Ill -- Current IMRF Trustee David Miller is unopposed in seeking a new five-year term of office. Miller's new term will begin January 1, 2022, and run through December 31, 2026.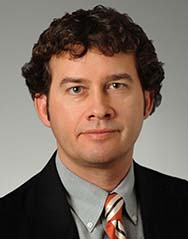 Miller has served on the Board since 2015 and was Board President in 2020. He currently chairs the Investment Committee and serves on the Benefit Review Committee. He is the Executive Director of the North Shore Water Reclamation District, the second-largest wastewater treatment operation in Illinois.
"I'm honored to return for a second term as an Executive Trustee," Miller said. "I look forward to continuing to support the organization in accomplishing its vision of providing the highest quality retirement services to our members and employers."
IMRF is governed by an eight-member Board of Trustees elected by the people and institutions the fund serves. Four Executive Trustees are elected by participating units of government, three Employee Trustees are elected by active members, and one Annuitant Trustee is elected by Retirees. The IMRF Board has many responsibilities including authorizing IMRF investments, approving the administrative budget, and setting employer contribution rates.