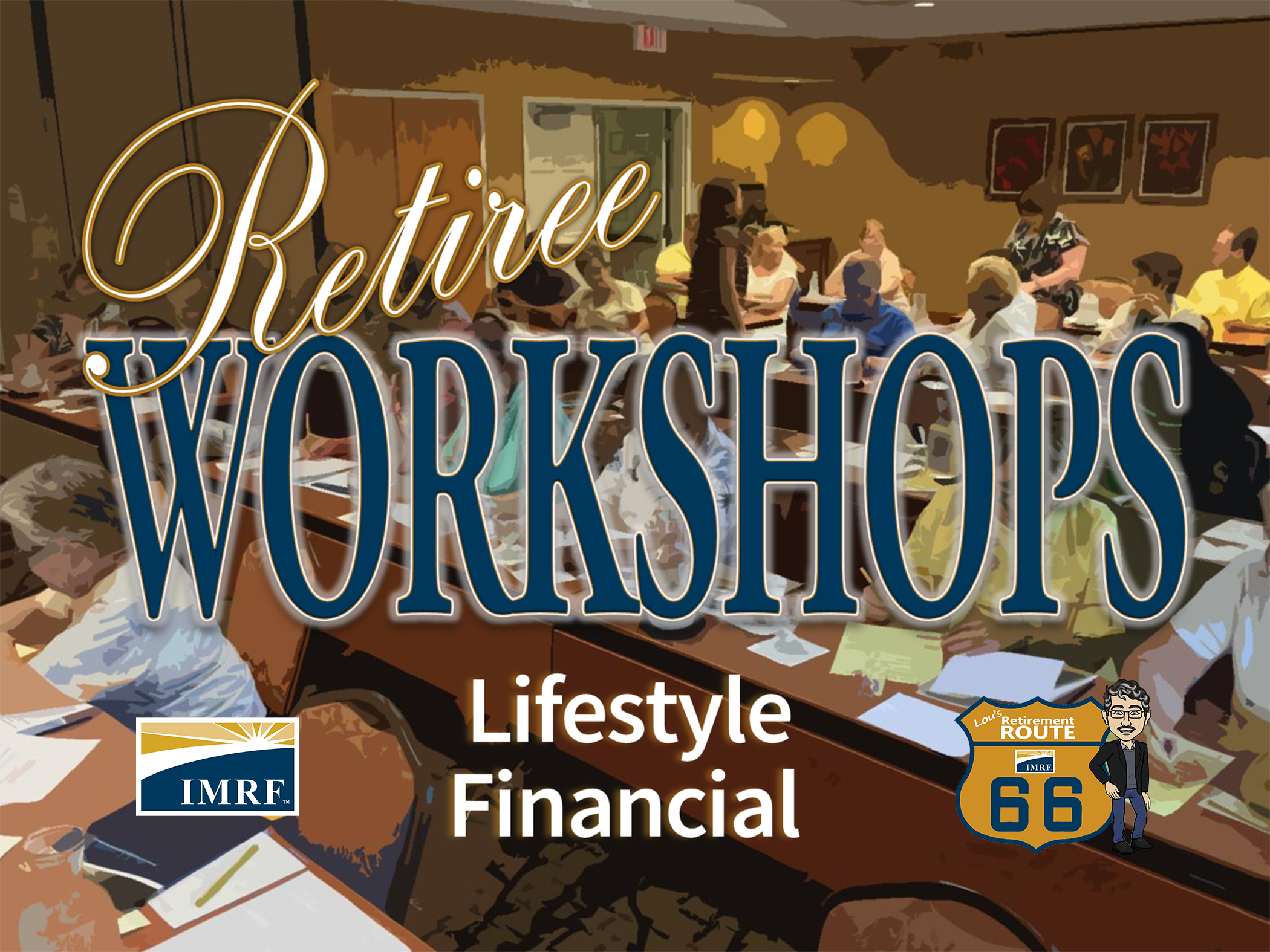 Registration is Open!
It's time another exciting round of informative and engaging summer and fall workshops.
Summer - Lifestyle
Who Gets What? Who Does What?
Facilitated by the educators of the University of Illinois Extension Office
Sessions are approximately two hours long
Registration is required for all attendees and guests
Admission is free of charge
Right now, you're enjoying your chapter after retirement. Are you prepared for emergencies and unexpected situations? How about when you move to your next chapter; are your loved ones ready?

This year, our Retiree Lifestyle Workshops will show you how preparation can help eliminate frustration for you and your family members, when you are unable to actively share information.

Come and learn how providing access to financial and healthcare documents can help make stressful and upsetting situations more manageable. Also, learn methods to plan ahead when it comes to passing along personal possessions. Join us this summer and compose your own plans for peace of mind.
Fall - Financial Literacy
Income Taxes for Retirees
Facilitated by financial educator Karen Chan
Sessions are approximately 90 minutes long
Registration is required for all attendees and guests
Admission is free of charge
Retirement brings many changes, including how we are affected by income taxes. Join us for our Retiree Financial Workshops and gather some helpful tips that are designed to help your bottom line. Chan will cover a variety of popular topics, including: taxes and home sales, Social Security benefits, the death of a spouse, and various financial distributions.
Ready to Sign Up?
Click the blue "Register Now" button and find a lifestyle or financial session near you. If you do not have a Member Access account, you will be redirected to register online. This handy account allows you to review account information, update your personal data, and provides you with a link for easy online workshop registration.
Remember, all workshops are free of charge and open to the public, but registration is required. If you are not an IMRF retiree and would like to attend a workshop, or if you have questions, call us at 1-800-ASK-IMRF (1-800-275-4673).
No match was found for your search criteria.