September 19, 2017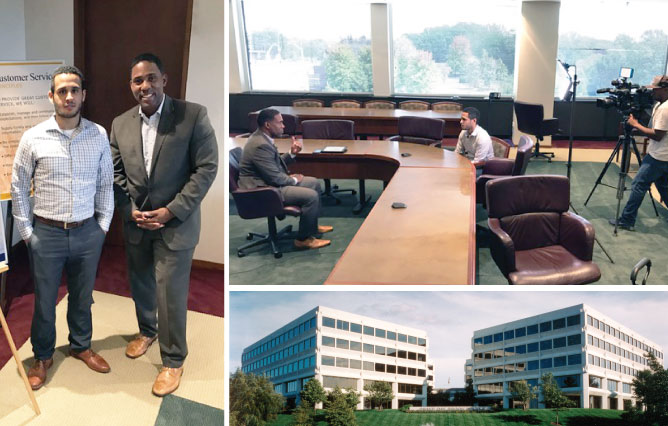 IMRF Investment Analyst Mordecai Tolbert appeared on NBC Chicago (channel 5) on September 19. NBC Chicago Reporter Christian Farr spoke with Tolbert at IMRF's Oak Brook office about his volunteer work with Big Brothers Big Sisters of Metropolitan Chicago.
Tolbert signed up for being a big brother after hearing there was a shortage of male mentors in the Chicago area. The experience has been rewarding for both Tolbert and his little brother.
"I can tell he really enjoys spending time with me," Tolbert told Farr. "I feel like I am making an impact with him."
Click here to watch the segment.