April 7, 2017
While the internet is still an optional and "new" notion for some, it is a life-changing necessity for billions of people around the world.
The United States Census Bureau reports that more than 80 percent of American households access the internet, every day. Much of that reported access includes the utilization of browser-based or web-based electronic mail services.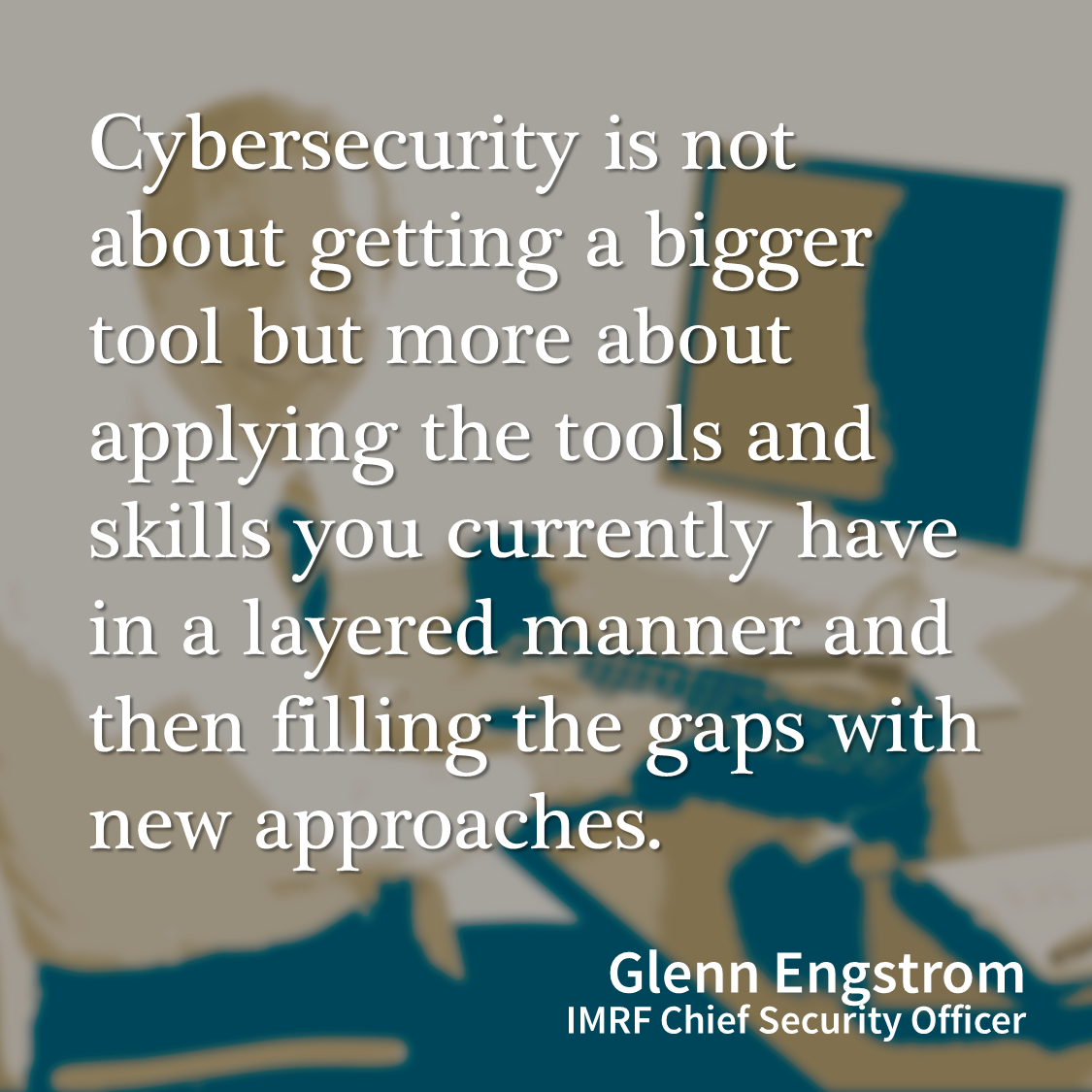 Typically available at no charge to users, web-based email is convenient and easily accessible. Unfortunately, this easy access can also apply to fraudulent users, who use a variety of methods to enter accounts and obtain vital information.
Many services have experienced security breaches, but according to The Boston Globe, two of the largest to-date have affected Yahoo users worldwide. Security breaches, commonly known as computer hacks, can compromise your email accounts and secure information with financial institutions, including IMRF.
"The cybersecurity landscape is continuously changing," said Glenn Engstrom, Chief Security Officer for IMRF. "Before the internet, protecting data and computers was relatively easy, but today, many parts of our lives are interconnected. Email, banking, shopping, doctors, and more are all online and while we expect our information to remain secure, threats are becoming more prevalent and persistent."
While IMRF's Information Systems staff works diligently to protect all proprietary material, we depend upon all users, internally and externally, to help safeguard private data.
"With a layered approach using role-based security, data encryption, endpoint protection, staff training and more," Engstrom continued, "IMRF works to ensure the confidentiality, availability and integrity of data and processing."
Our Member Services, Information Systems, and Social Media teams are happy to help enhance your online safety. We have collected tips from top resources and you can find them here. Here are our top three on the list:
Check for SSL encryption or "secure mode" options with free email accounts
Combine letters, digits, and special characters to create strong passwords
Never respond to unsolicited messages from an unverified IMRF account
Unfortunately, electronic fraud and cases of identity theft will not disappear overnight. However, with concerted efforts by our teams and you, we can work to reduce this form of criminal activity.