February 28, 2019
Clear Views, Good News
OAK BROOK, Ill. – The Illinois Municipal Retirement Fund (IMRF) – the 48th largest retirement plan in the nation and the best-funded statewide pension plan in Illinois – continues promoting fiscal responsibility and a commitment to transparency during Sunshine Week (March 10-16), a national initiative promoting open government and freedom of information.
IMRF continues to receive recognition for accurate and clear financial reporting from outside entities, all while presenting "open books" to the media and members of the general public.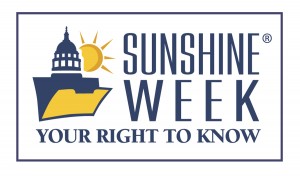 For 44 years, the Government Finance Officers Association has applauded IMRF's clear and accurate financial reporting and the media team encourages open lines of communication.
Executive Director Brian Collins, now in his second year with IMRF, says that beyond the awards, honesty is a necessity, not an option. "I have been working in the public sector for many years and the concept of "open government" is very important. Whenever you are responsible for the well-being of employees and managing taxpayer funds, straightforward business practices and clarity are paramount. From our Member Services teammates on the phones to our Finance team members on their calculators, IMRF is dedicated to providing the gold standard when it comes to operations and outlining our actions, clearly and succinctly," said Collins.
"At IMRF, we understand that our members and employers aren't our only stakeholders. Taxpayers are stakeholders too," Krupa said. "So not only do we provide easy access to public information online; we also proactively report on IMRF's success through workshops that are open to the public, through social media, and by working with journalists."
Anyone with web access can visit IMRF's Freedom of Information Act Request System and Transparency Portal at imrf.org. This section provides easy access to key public documents, including:
| | |
| --- | --- |
| IMRF's Comprehensive Annual Financial Report (CAFR) | Info on IMRF positions with $75K+ total compensation |
| IMRF'S Popular Annual Financial Report (PAFR) | |
| IMRF's Annual Operating Budget | Member/employer data summaries |
Individuals and organizations without internet access are encouraged to contact the Communications Office, anytime. In addition to financial reporting and updates, IMRF engages internal and external stakeholders through newsletters, media interviews, social media, workshops, and civic group visits, throughout the year.
For more about IMRF and how transparency benefits taxpayers across Illinois, contact us directly.