November 9, 2017
IMRF Executive Director Louis W. Kosiba received honors from both sides of the Illinois General Assembly, in recognition of his 2017 retirement.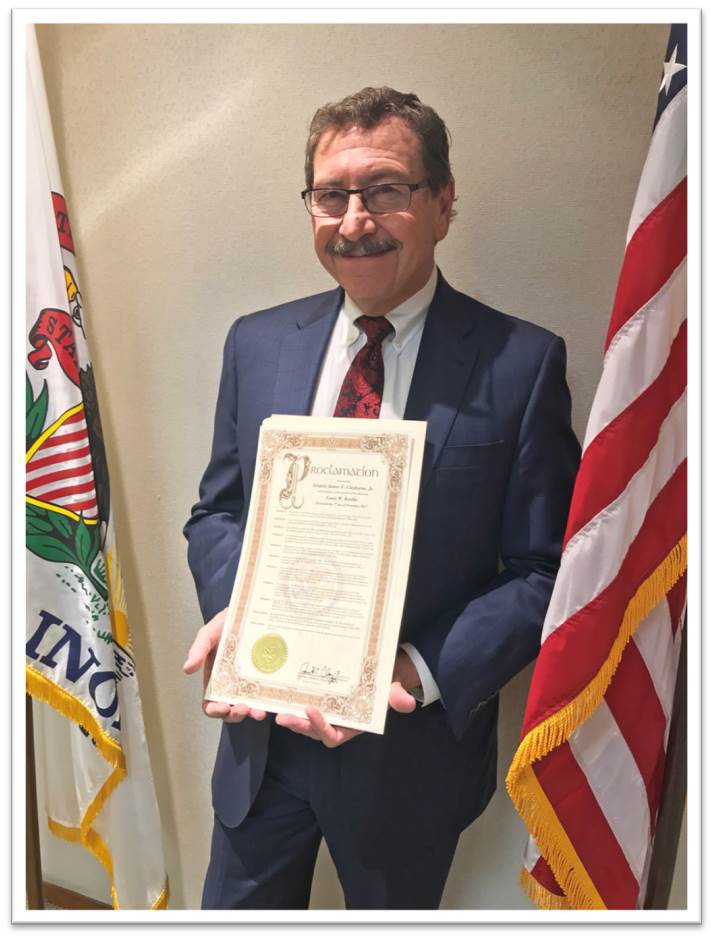 Rep. Robert Martwick (D) and Rep. David S. Olsen (R) of Springfield co-sponsored House Resolution 0658, also known as "CONGRATS-LOUIS W. KOSIBA," and it was adopted by the Illinois House of Representatives on October 26.
Then, on November 7, the Illinois Senate honored Kosiba with a formal proclamation, sponsored by Sen. James F. Clayborne, Jr. (D) of Belleville.
Kosiba, at the helm since 2001, officially retires on December 31 and is humbled by the state's acknowledgments.
"I accept these honors on behalf of the IMRF staff and Board of Trustees who made these wonderful recognitions possible," Kosiba said.
Some familiar faces joined Kosiba for his proclamation acceptance, including his wife Cosette, IMRF Board Vice President Natalie Copper and Sharon Thompson, Annuitant Trustee.
This is the 100th General Assembly for the state of Illinois.