March 23, 2015
IMRF Executive Director Appointed to the ILPEx Board of Trustees
IMRF received ILPEx Silver Award in 2014
Illinois Municipal Retirement Fund (IMRF) Executive Director Louis W. Kosiba was appointed to the Illinois Performance Excellence (ILPEx) Board of Trustees. His three-year term begins March 26, 2015.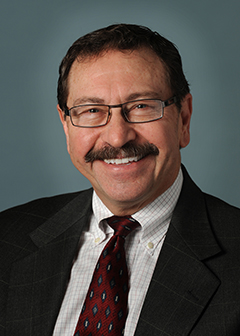 ILPEx was founded in 1994 to nurture, develop and highlight excellence by bringing individuals and organizations together, to learn from each other, to share best practices for organizational change and process improvement. As a 501 (c)(3), ILPEx's mission is to advance Illinois organizations' capability and knowledge of performance excellence by delivering consultation, instruction and assessments based on the Baldrige Criteria for Performance Excellence.
IMRF has adopted the Baldrige Criteria as its framework for organizational improvement. IMRF is the recipient of three ILPEx Awards, most recently a 2014 ILPEx Silver Award for "Progress towards Excellence," for demonstrating sound and notable continuous improvement.
ILPEx will honor IMRF and the five other 2014 ILPEx Award recipients at its annual Award Ceremony on March 26. In addition to IMRF, ILPEx will honor Advocate Lutheran General Hospital (Gold Award for "Achievement of Excellence"); American College of Healthcare Executives and the Health Research & Educational Trust (Silver Awards for "Progress towards Excellence"); and Community Consolidated School District 93 and Concentric Rockford, Inc. (Bronze Awards for "Commitment to Excellence)."
"We are excited to welcome Louis to our Board of Trustees," said ILPEx Executive Director David Boulay. "We are confident that Louis's leadership experience managing a well-funded and successful pension system like IMRF will serve us well, as we strive to continue to delivering long-term value to organizations spread across Illinois."
Louis W. Kosiba has been with IMRF for 26 years, and has served as executive director since 2001. Prior to his appointment as executive director, Kosiba was IMRF general counsel from 1990 to 2001. Kosiba has a juris doctor degree and a master's in business administration from the University of Illinois in Urbana-Champaign. In 2013, Kosiba served on the ILPEx Board of Examiners, which helped refine his knowledge of the Baldrige Criteria for Performance Excellence.
"I am honored to serve on the board of ILPEx," Kosiba said. "The Baldrige Criteria has helped IMRF enhance customer service and operate more efficiently. I am thrilled to support ILPEx's stakeholders on their journey toward performance excellence."
The ILPEx Board of Trustees is headed by a Chairman and includes representatives from ILPEx's partner organizations, business leaders and volunteers.
About IMRF
The Illinois Municipal Retirement Fund (IMRF) was created by the Illinois General Assembly. Since 1941, IMRF has partnered with local units of government to provide retirement, disability and death benefits for public employees. With a funded status of 97 percent and $34 billion in assets, IMRF is well-funded and sustainable. Today, IMRF has about 400,000 members and serves nearly 3,000 different units of government, including towns and villages, libraries and park districts, and counties and school districts (non-teaching personnel). The average member who retired in 2013 had 22 years of service and received an annual benefit of about $16,500.