May 5, 2021
IMRF 2020 Investment Return Doubled Assumption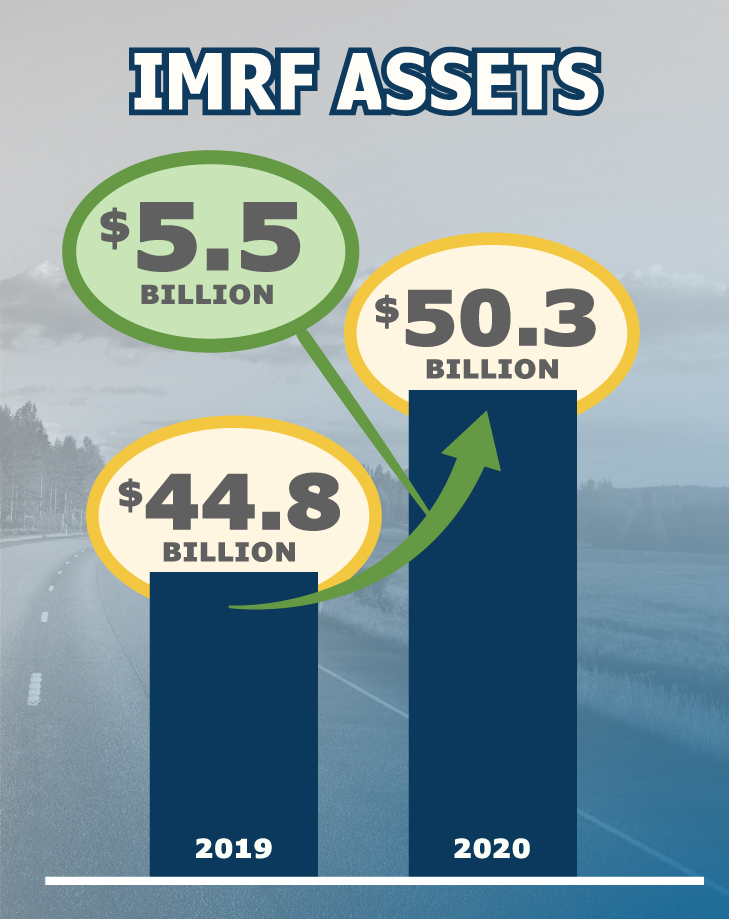 Financial Highlights:
IMRF earned a 2020 investment return of 14.79%, after portfolio management fees, doubling its assumed rate of return of 7.25% for the year.
IMRF assets grew from $44.8 billion at the beginning of 2020 to about $49.9 billion at the end of 2020, a gain of about $5.1 billion for the year.
IMRF's funded status grew during 2020 from 90.7% to 94.1% on an actuarial basis.
Earning a strong investment return is important. First, it strengthens IMRF's ability to fulfill its pension promises to current and future IMRF retirees. Second, the more money IMRF makes in the markets, the lower the cost of the IMRF benefits program for local government and taxpayers.
In the video below, IMRF Executive Director Brian Collins shares some good news about the pension plan's performance in 2020.