Manage Your IMRF Account With Member Access!
Read below to see how you can manage your IMRF benefits with Member Access, and follow the steps to sign up for an account!
To sign up for your account:
Click "Member Login" in the green box at the top right of www.imrf.org.

Click the yellow "Register for a Member Access Account" button.
If you have your registration key, click "yes" and enter it.
If you don't have a registration key, click "no" and follow the instructions. Note: First make sure your address is up to date with IMRF. You will receive your Registration Key by mail. Come back to www.imrf.org once you have received your registration key by mail and enter it.
Now you have access!
What you can do from your profile page
Your profile page (My IMRF) gives you a capsule overview of your IMRF account information. You can view your contact information, your beneficiaries, your current and future IMRF benefits, your wages and contributions, and much more.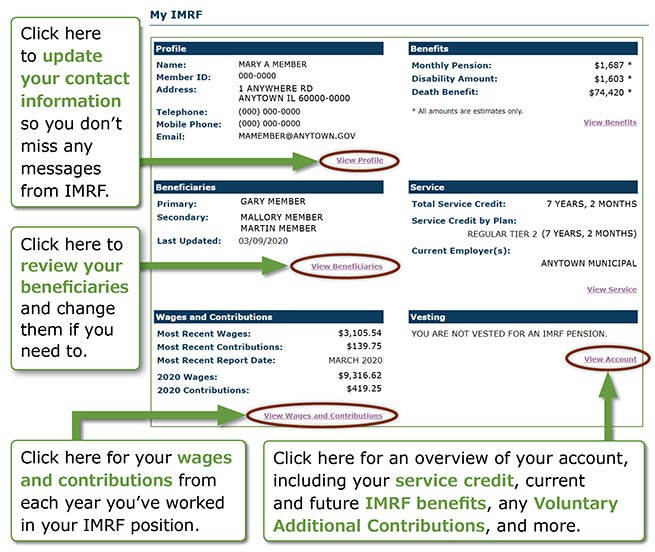 The Quick Links on the right side of your profile page contain links to commonly used features.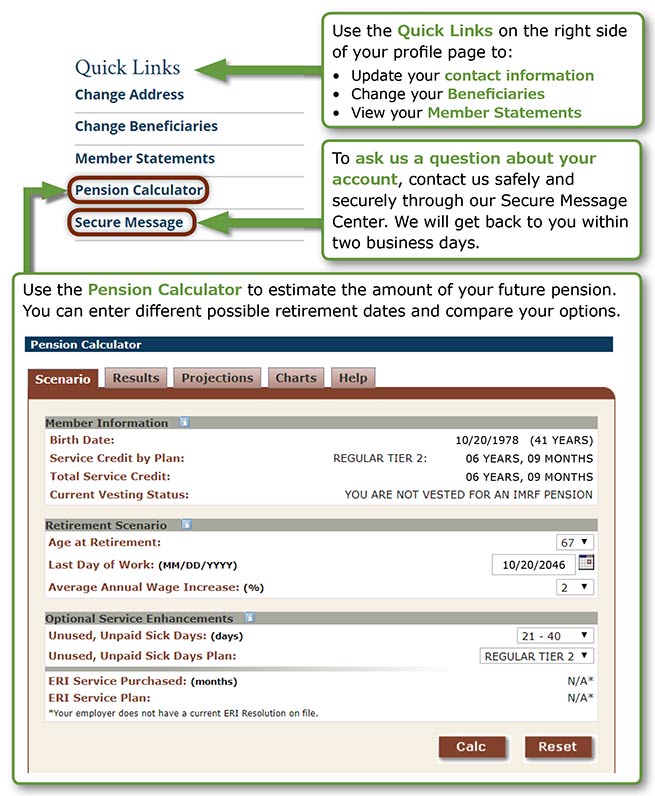 Secure Online Forms
Fill out IMRF forms online—it's safe, secure, and fast. No need to wait for the postal system!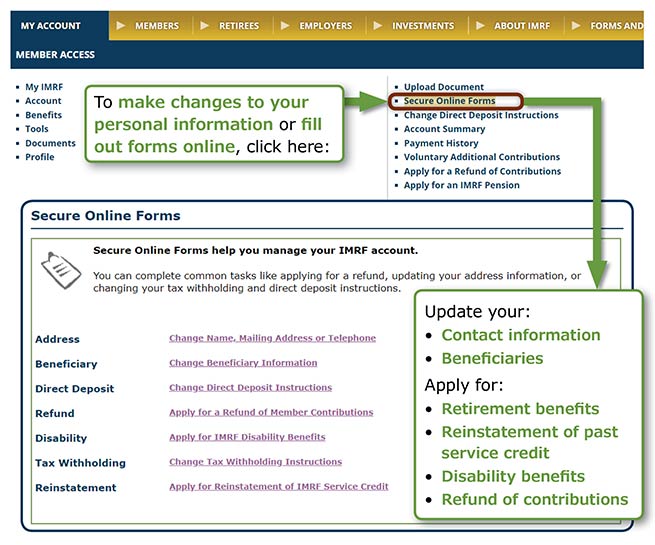 View your documents
Misplace a document from IMRF? With Member Access you can print documents that we've sent to you or that you've sent to IMRF. You can even review letters from IMRF before they arrive in the mail.

Upload documents
You can upload certain documents to IMRF.